About Us
Stutzman Refuse Disposal was created in 1957 by Perry L. Stutzman and his wife Silvia. With the help of his sons, John and Darrell, Perry grew the company from a modest "one man with one truck" operation serving a small commercial route in Hutchinson to the reputable Central Kansas waste management company it is today. Located in South Hutchinson, Stutzman Refuse Disposal is a Central Kansas waste management company employing local people with an average of 15 years of service to the communities we serve.
Although we are now nationally owned by Waste Connections, we continue to be locally operated. We are proud to serve our communities and hope to continue to watch them grow and succeed. Our focus is to aid in the sustainability of Reno and Rice Counties.
We are a proud member of the Hutchinson/Reno County Chamber and we respectfully contribute and support many local churches, charities, organizations and area schools.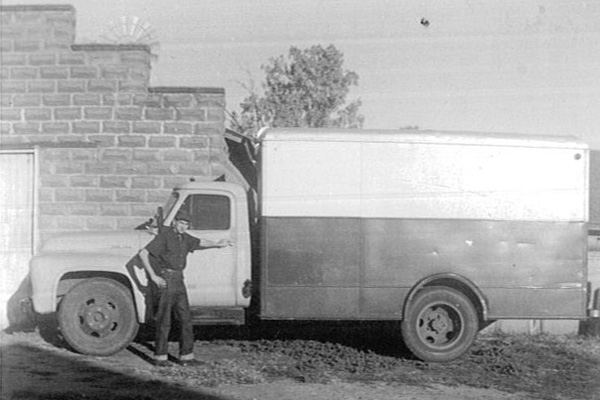 Photo of Perry Stutzman