About Us
Stutzman Refuse Disposal was created in 1957 by Perry L. Stutzman and his wife Silvia. With the help of his sons, John and Darrell, Perry grew the company from a modest "one man with one truck" operation serving a small commercial route in Hutchinson to the reputable Central Kansas waste management company it is today. Located in South Hutchinson, Stutzman Refuse Disposal is a Central Kansas waste management company employing local people with an average of 15 years of service to the communities we serve.
Although we are now nationally owned by Waste Connections, we continue to be locally operated. We are proud to serve our communities and hope to continue to watch them grow and succeed. Our focus is to aid in the sustainability of Reno and Rice Counties.
We are a proud member of the Hutchinson/Reno County Chamber and we respectfully contribute and support many local churches, charities, organizations and area schools.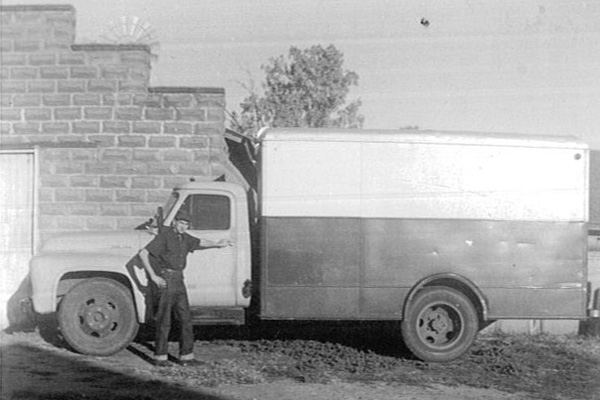 Photo of Perry Stutzman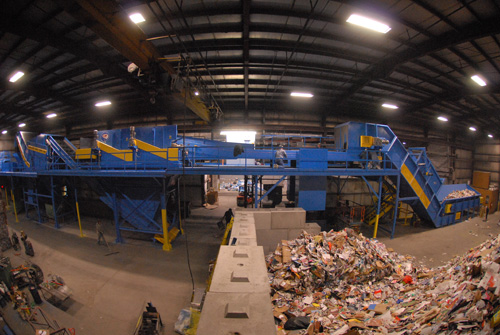 In the mid-90's we began the blue bag recycling program throughout the city of Hutchinson. In 2008, we introduced one of our proudest advancements; we constructed and house the largest single stream recycling plant in Central Kansas. Stutzman Refuse Disposal processes roughly 2000 tons per month through our single stream recycling facility, keeping it out of our local landfill. We also process recycling material from Wichita and surrounding areas, EI Dorado, Hays and several other cities.
---
Stutzman Refuse Disposal adheres to the following Waste Connections Statement of Operating Values:
Safety

We strive to assure complete safety of our waste disposal company employees, our customers and the public in all of our operations. Protection from accident or injury is paramount in all we do.

Integrity

We define integrity as "saying what you will do and then doing it." We keep our promises to our garbage and recycling customers, our employees and our stockholders. Do the right thing, at the right time, for the right reason.

Customer Service

We provide our garbage and recycling customers the best possible service in a courteous, effective manner, showing respect for those we are fortunate to serve.

To Be a Great Place to Work

We maintain a growth culture where our waste disposal company employees can maximize their potential personally and professionally. Our objective is to provide an environment where people enjoy what they do and take pride in their work. We wish to embody a work hard, play harder culture.

To Be the Premier Solid Waste Service Company in the U.S

We continue to provide superior returns, remain environmentally responsible, and continue to grow in a disciplined way, deploying resources intelligently and benefiting communities we live in. We remain a "different breed" waste disposal company.

Vision for the Future

Our goal is to create an environment where self-directed, empowered employees strive to consistently fulfill our constituent commitments and seek to create positive impacts through interactions with customers, communities, and fellow employees, always relying on our Operating Values as the foundation for our existence.